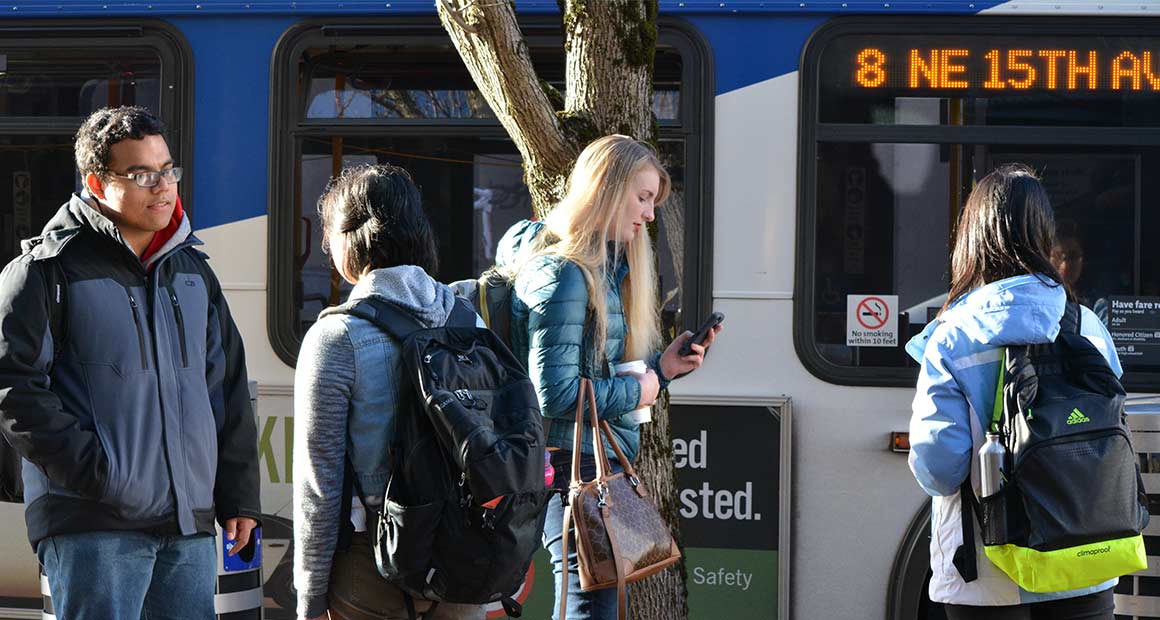 Trip planning, real-time arrivals and service information
Plan your trip
Trip Planner
Get step-by-step directions, including the best walking or biking route to the stop or station.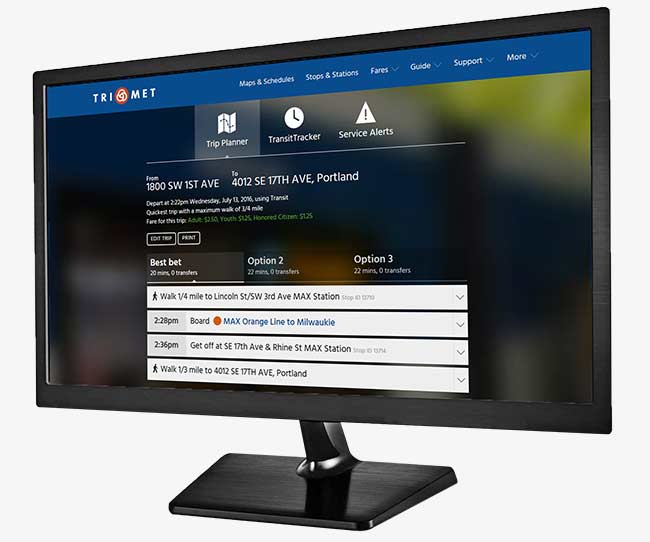 Check arrival times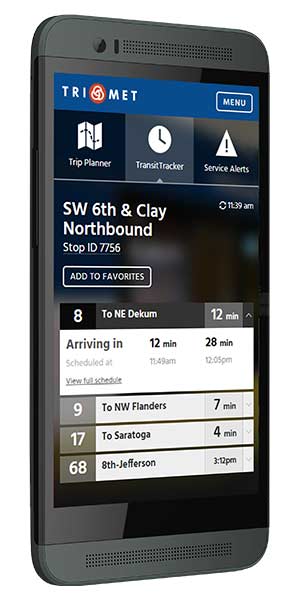 TransitTracker™
Find out when your bus or train is arriving in real-time.
Stay in the loop
Service Alerts
Check detours, delays and closures.
Email Updates
Sign up for email updates to get notices of major service updates and alerts.
Pay by phone
TriMet Tickets App
Buy and use tickets and passes instantly on your Android or iPhone — anywhere, anytime.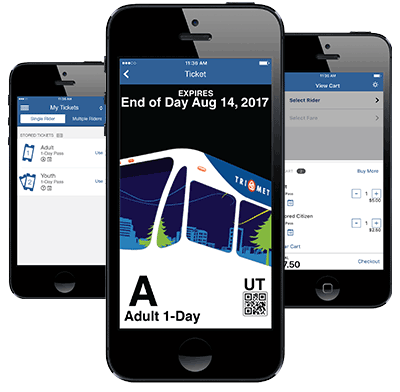 Call Us
503-238-RIDE (7433)
Get real-time arrival information, service alerts and fare information 24/7. Have a specific question? Customer Service and trip-planning assistance are available from 7:30 a.m. to 5:30 p.m. daily.