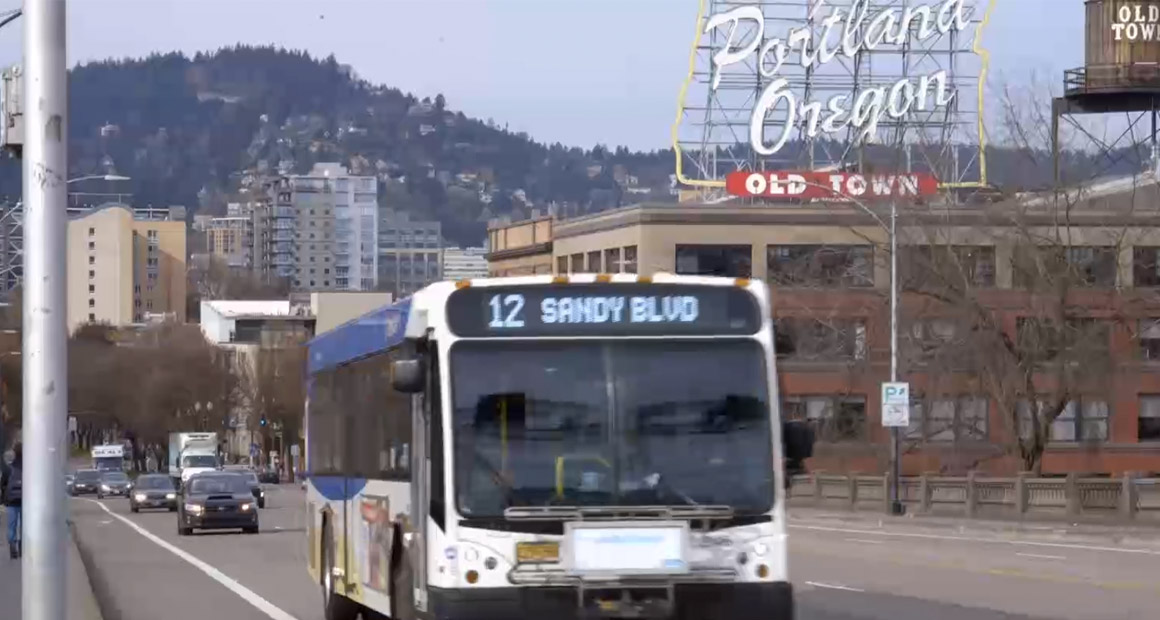 Recent Bus Service Improvements
These bus service improvements are part of an ongoing 10-year expansion of transit throughout the Portland area.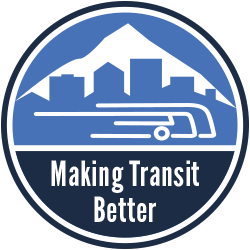 We're working to grow our network of buses and trains while making your ride smoother, safer and more reliable.

See how we're making transit better
In 2016, we kicked off a 10-year expansion of transit throughout the Portland area, with a focus on better bus service. On some lines, we're adding more buses (they'll come more frequently) and increasing the hours of operation (they'll come earlier and later in the day). On others, schedules will change to help buses stay on time, and route changes will affect some riders.
Sign up for updates by email to get all the details about these changes.
September 2017
Line 6-Martin Luther King Jr Blvd
Adjust route to serve retail center on N Hayden Meadows Dr. and improve connections with MAX Yellow Line.
Line 33-McLoughlin/King Rd
Expand hours of service between Downtown Milwaukie and Clackamas Town Center on weekends.
Line 44-Capitol Hwy/Mocks Crest
Increase mid-day frequency on weekdays.
Line 47-Main/Evergreen
Name change to match street name changes in Hillsboro.
Line 52-Farmington/185th
Increase frequency on weekends and mid-day on weekdays to better match ridership demand.
Line 77-Broadway/Halsey
Increase mid-day frequency on weekdays to better match ridership demand.
March 2017
Line 20-Burnside/Stark
More frequent service on weekdays during peak and mid-day hours to better meet rider demand. Bring Sunday service up to Saturday levels.
Line 21-Sandy Blvd/223rd
Add weekday trips during rush hours to better connect commuters to jobs. Adjust schedules to better match transfers with Line 12.
Line 79-Clackamas/Oregon City
More weekday service to better integrate with increased Line 155 service
Line 155-Sunnyside
Extend route to SE 172nd Avenue to serve the Happy Valley Crossroads development. Discontinue service on 157th Avenue, Misty Road and 162nd Avenue.
Lines 12 and 93
Adjust schedules to ease transfers between lines.
Lines 10, 38, 77 and 96
Adjust weekday schedules to better match traffic conditions and improve arrival times.
Lines 12, 14, 58 and 77
Adjust weekend schedules to better match traffic conditions and improve arrival times.
September 2016
Line 4-Division/Fessenden
Add early morning and late-night weekday buses to accommodate early and late work shifts.
Line 32-Oatfield
Increase weekday hours of operation.
Line 36-South Shore
Run buses on Jean Road to Jean Way and Boones Ferry Road to better serve the Lake Oswego Commerce Center and other employment areas. Discontinue service on Pilkington Road, Childs Road, 65th Avenue and McEwan Road due to low ridership, which will make travel times and arrivals more predictable for riders at other stops along the route.
Line 63-Washington Park/Arlington Heights
Add Saturday and Sunday service to provide trips through Washington Park and neighboring areas.
Line 71-60th Ave/122nd Ave
Increase frequency of service on 122nd Avenue and renumber and rename the part of the line that serves between Parkrose/Sumner Transit Center and SE 94th and Foster Road, mostly on 122nd Avenue. Split into two bus lines. The remainder of Line 71 will continue to run on its current route and frequency along 60th Avenue between Parkrose/Sumner Transit Center and Clackamas Town Center.
Line 85-Swan Island
Add an evening trip to improve employment connections, and adjust trip times for more predictable travel times and arrivals for riders.
June 2016
Line 97-Tualatin-Sherwood Rd
New weekday bus line between Tualatin and Sherwood along Tualatin-Sherwood Road.
March 2016
Line 12-Barbur/Sandy Blvd
More late-night and early morning service to Tigard.
Line 57-TV Hwy/Forest Grove
More early morning service to Forest Grove and late-night service to Beaverton Transit Center.
Line 72-Killingsworth/82nd Ave
Earlier service from Clackamas Town Center and earlier service from Swan Island.
Line 75-Cesar Chavez/Lombard
All buses now serve Milwaukie on weekdays.
Line 76-Beaverton/Tualatin
More Sunday service.
Line 78-Beaverton/Lake Oswego
More Sunday service.
Line 83-Washington Park Loop
Service will be replaced by the Explore Washington Park Shuttle during the summer months.
Line 87-Airport Way/181st
More mid-day service between 182nd/Powell and Gateway Transit Center.