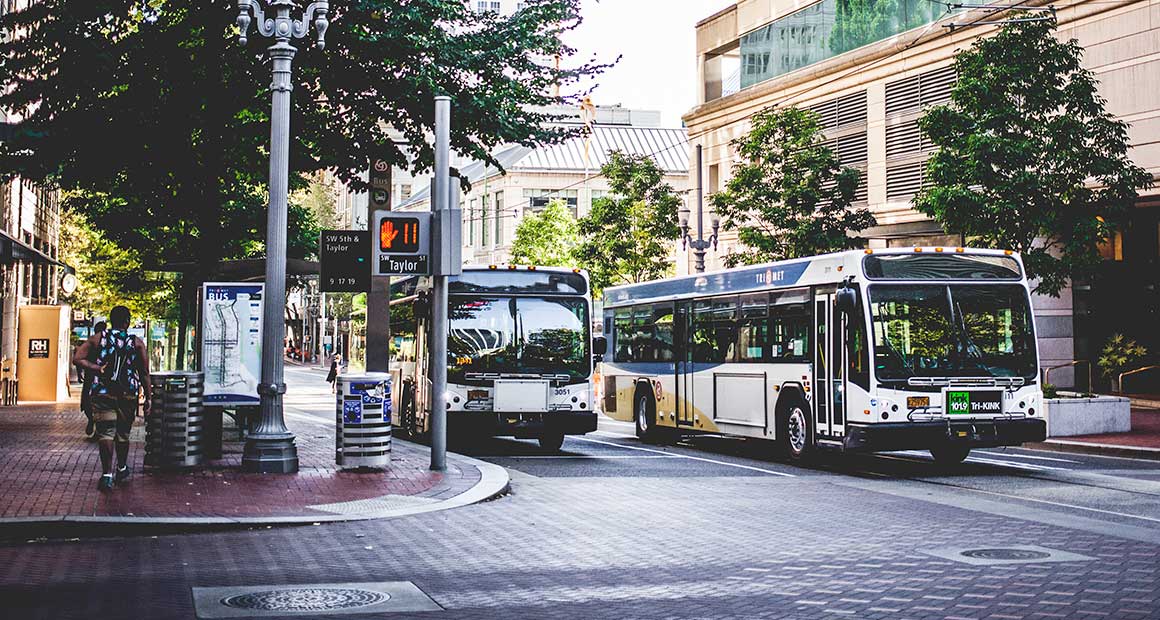 Bus Service Improvements in 2017–18
We're continuing a 10-year expansion of transit throughout the Portland area with the following bus service improvements. Some improvements will take effect in September 2017 and the rest in March 2018.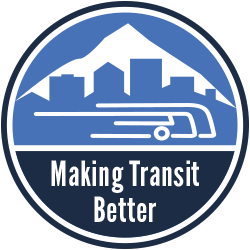 We're working to grow our network of buses and trains while making your ride smoother, safer and more reliable.

See how we're making transit better
We're adding three new bus lines: two in East Portland/Gresham and one in Beaverton/Tigard. We're also increasing frequency on some lines, and route changes on others. Some schedules will be adjusted to help buses stay on time.
Changes for 2017–2018
New line on NE/SE 162nd Avenue
This new weekday route will provide service along 162nd Avenue in East Portland and Gresham between NE Airport Way and either SE Division St. or SE Powell Blvd. The line will serve Fred Meyer on SE Division St. & 148th Ave.
Map of the new line along 162nd Ave.
PDF
Line 52-Farmington/185th
Weekday and weekend trips will be added during the midday to better serve Downtown Beaverton, Aloha, Willow Creek Transit Center, Tanasbourne and PCC Rock Creek.
Line 77-Broadway/Halsey
Weekday frequency will be increased.
Line 87-Airport Way/181st becomes two lines
Line 87 will split into two bus lines at SE 182nd Ave & Powell Blvd. Line 87 will run between Gateway Transit Center and SE 182nd Ave. & SE Powell Blvd., and weekend service will be added. All trips between Gateway Transit Center and SE 185th Ave./Rockwood will be extended to SE 182nd Ave. & Powell Blvd.
The new line, which will have a new number and name, will include the remainder of Line 87's current route between SE Powell Blvd. and Gresham Transit Center. It will also serve some portions of the current Line 81 route south and east of Gresham Transit Center, plus service to WinCo and Fred Meyer via SE 1st St.
Includes a route change that may affect some riders
Map of changes to Line 87 with a new line in Gresham
PDF
Line 6-ML King Jr Blvd
This route will be changed to serve the retail center on N Hayden Meadows Dr. and improve connections to MAX Yellow Line and C-TRAN at the Delta Park/Vanport MAX station.
Includes a route change that may affect some riders
Line 33-McLoughlin/King Rd
Earlier and later trips on weekends along King Rd. between Milwaukie Transit Center and Clackamas Town Center Transit Center to better match service on SE McLoughlin Blvd.
Line 44-Capitol Hwy/Mocks Crest
Weekday trips will be added during the midday between downtown Portland and St. Johns to better serve growth in North Portland.
Line 81-Kane/257th
This route will be changed to Division St. in Gresham for more direct service to Mt. Hood Community College and to NW Swigert Way in Troutdale for service to the Troutdale Reynolds Industrial Park. Parts of the route south of Gresham Transit Center will be covered by the new line splitting off from Line 87.
Includes a route change that may affect some riders
Line 152-Milwaukie
Frequency will be increased and the route will be changed to SE Harmony Rd. Service along Kellogg Creek Rd. and the Milwaukie Marketplace will be removed for faster and more efficient trips to International Way and the Clackamas Community College Harmony Campus.
Includes a route change that may affect some riders
New Route along Denney/Hall
We're adding a new line with service from Beaverton Transit Center to Washington Square and Tigard Transit Center via SW Lombard Ave., SE Denney Rd., SW Scholls Ferry Rd. and SW Hall Blvd.
Map of new route along Denney/Hall
PDF