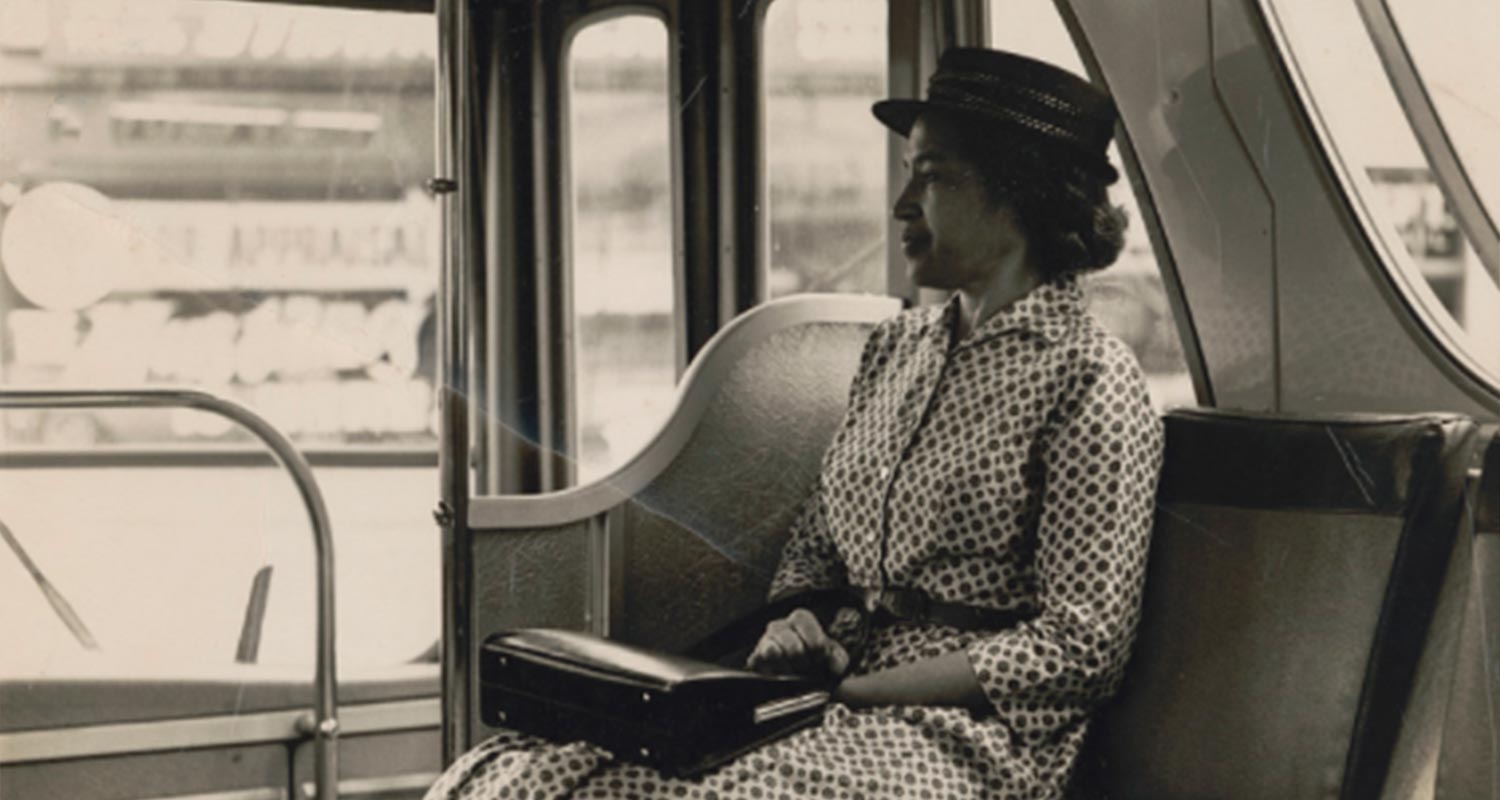 Celebrating Rosa Parks Day
No fares collected on February 4
To celebrate and honor the iconic Rosa Parks and her contributions to the civil rights movement, we will not collect fares on buses, MAX, WES and LIFT on February 4 – Rosa Parks' birthday.
Portland Streetcar and C-TRAN will also join us in not collecting fares on February 4, 2023.
If you're riding on February 4, you won't need to tap your Hop card or buy a ticket at the station – just come on board. Transfers are free, too.
If you tap your Hop card or ticket you will get a confirmation of valid fare but you won't be charged.
Ticket machines will not allow any ticket purchases on February 4.
Fare collection resumes on February 5 at 2 a.m.
In 2020, we passed a resolution declaring Parks' birthday as a day of remembrance across our service district. This year we're again commemorating the day by not collecting fares on our buses, trains, and LIFT.
On December 1, 1955, Rosa Parks boarded a bus to ride home from her job at a Montgomery, Alabama department store. As directed by city ordinance at that time, Parks, who was African American, sat in the first row of the "Colored Section" near the front. The ordinance required Black passengers to give up their seat, if seats in the front, which were reserved for white people, filled up. Parks refused when the bus driver told her to give up her seat that day. Her act of civil disobedience resulted in arrest and set in motion a national march toward racial equality.
It is our honor to celebrate her courageous example.