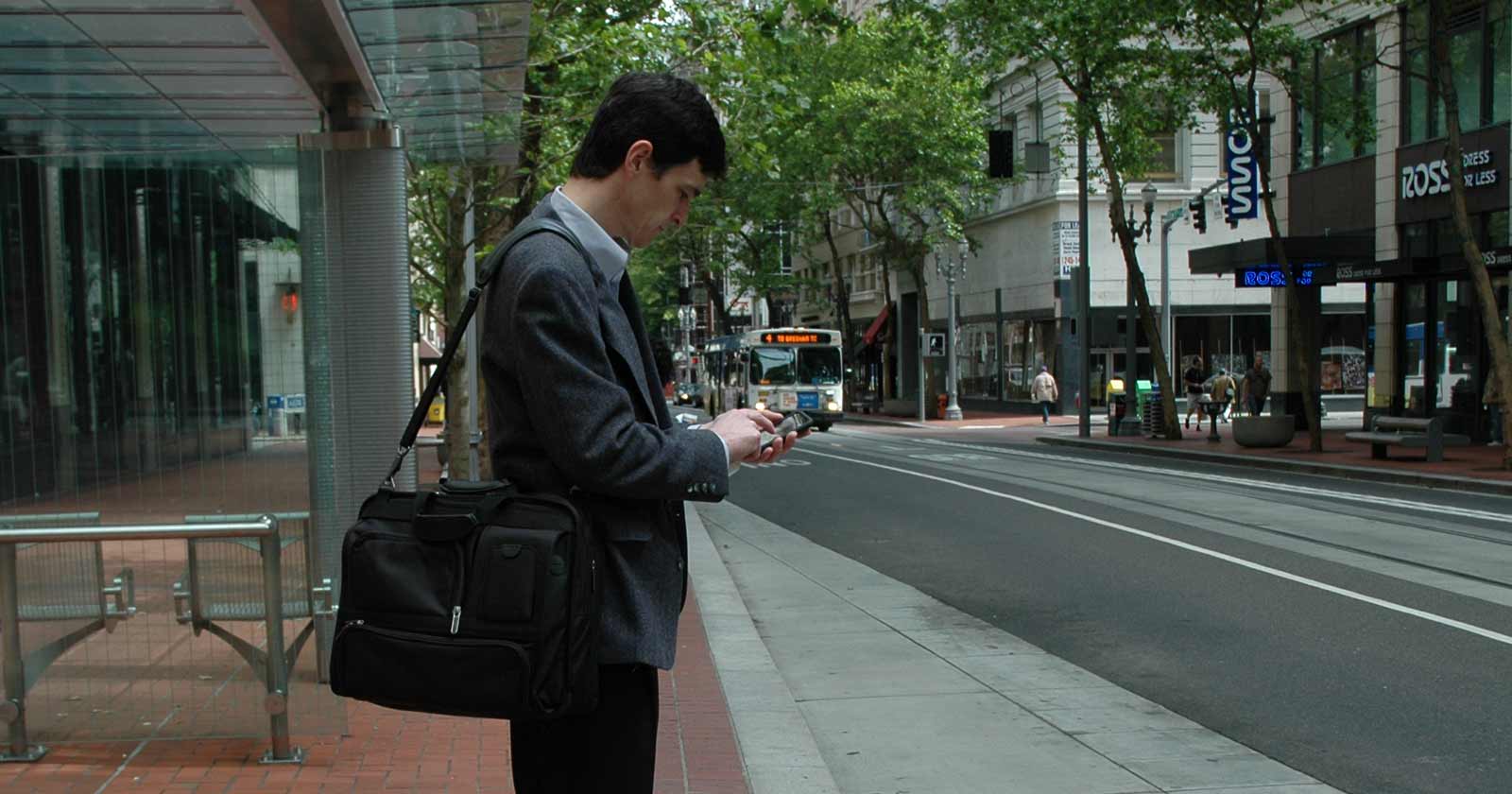 TransitTracker™
TriMet's real-time arrival information system.
You should still arrive at your stop at least 5 minutes before the estimated arrival time, and check TransitTracker more than once, to make sure the vehicle isn't running faster or slower than when you last checked.
TransitTracker will also tell you about any active Service Alerts on lines serving your stop (except TransitTracker by Text).
TriMet's TransitTracker™ gives you real-time arrival information for buses and trains*, so you have a better idea of when your ride is coming. You can access it by phone, on the web or on a mobile device.
Using satellite tracking on buses and sensors in the MAX tracks, TransitTracker estimates when the next vehicle will arrive, based on its scheduled speed and last reported location.
If it can't make an accurate prediction, TransitTracker will show the scheduled time instead.
During a service disruption or snowy/icy weather, buses and trains get so far off their normal schedule or route that TransitTracker can't predict arrivals accurately. Instead of an arrival countdown, we'll show how far away the next vehicle is, plus a Service Alert with details about what's happening on that line.
TransitTracker isn't perfect, but we hope it's good enough to help you make better decisions about how you use your time.
How to access TransitTracker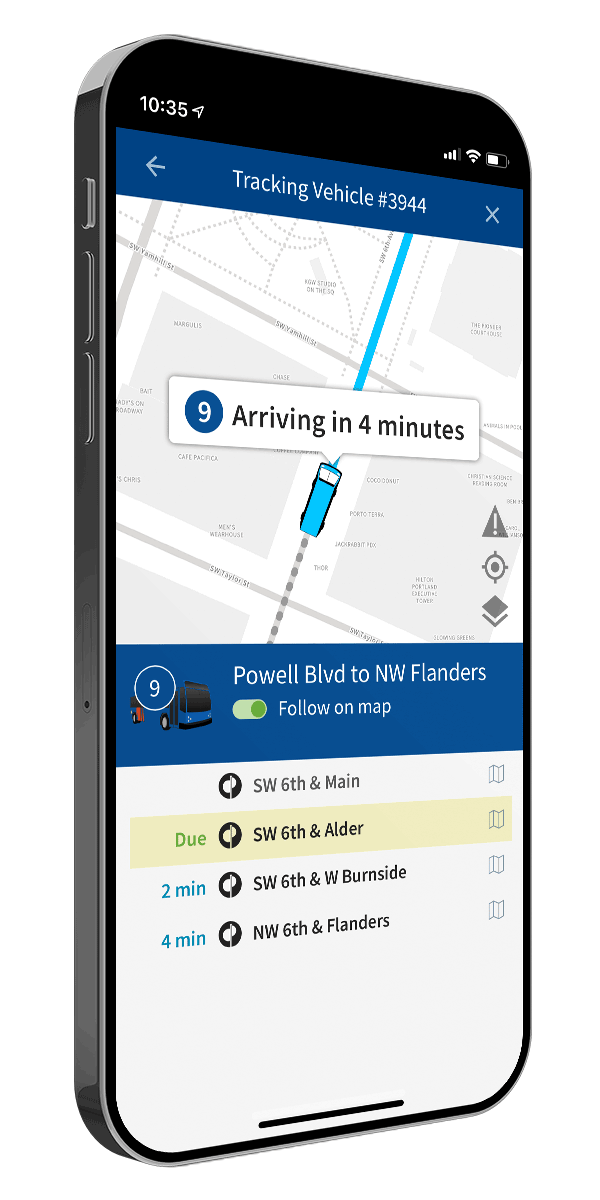 Arrivals by web
Arrivals by text
Send Stop ID # to 27299
Standard text messaging and data rates apply
Learn more
Arrivals by phone
503-238-RIDE
Select option 1 and enter your Stop ID Number
* For WES Commuter Rail, TransitTracker provides scheduled times only. Portland Streetcar arrival information is provided by NextBus™ courtesy of portlandstreetcar.org.