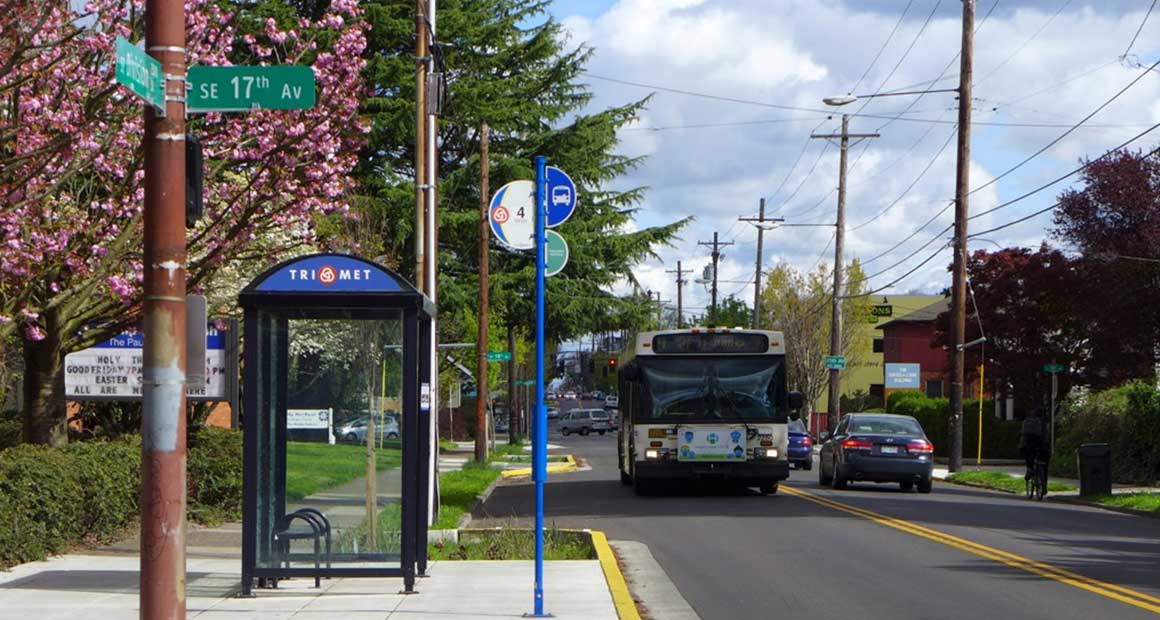 Improving Pedestrian Access to Transit
We're working with cities and counties to improve the walk to transit.
Whether you walk or roll, everyone who uses transit is a pedestrian at some point. Missing sidewalks, unsafe crossings, and other barriers can make it harder to get to transit safely and comfortably. TriMet's Pedestrian Plan will help cities and counties make decisions about which projects take priority when working to fix those barriers.
The Pedestrian Plan will be developed with input from local government agencies and the community, with equity, safety, and demand as our guiding principles. Based on the feedback we receive from surveys and community meetings, we will create a framework to help decision-makers identify pedestrian priorities using a transit lens.
How you can help
Between September 2019 and July 2020, we will ask for your input on how we can continue to make it easier to walk to transit. Your input is a valuable part of the decision-making process.
Tell us what you think matters most in the walk to transit
Learn more about the Pedestrian Plan, view proposed projects, share your priorities, and tell us where you encounter barriers in your walk or roll to transit.
The public comment period has ended and this virtual open house is currently closed for input. Thank you for your feedback!
Background
TriMet's 2011 Pedestrian Network Analysis (PNA) showed there were many opportunities to improve access to transit across our region; we chose 10 key areas across our service district to focus on first. The Pedestrian Plan takes this effort one step further by looking at our entire service district using new data and methods.
Planning Process Timeline
August 2019 – Kick-off

September 2019 – Stakeholder Forum #1

Meeting with local agencies and community and business partners to discuss key considerations and priorities for creating a transit-oriented pedestrian plan.

October 2019 – Community Engagement & Events

Hosting open house events and surveying the broader public on how they walk or roll to transit.

November 2019 – Mapping

Gathering and mapping pedestrian improvement projects from local agency partners.

December 2019 – Stakeholder Forum #2

Reconvening with local agencies and community and business partners to gather feedback on weighting prioritization criteria and on locations of concern.

January 2020 – Develop draft method for Prioritization

February 2020 – Community Engagement & Events

A second round of in-person outreach events, as well as the virtual open house you are participating in right now! This outreach is to gather community feedback on weighting the prioritization criteria.

March 2020 – Agency Working Groups Stakeholder Forum #3

Discussions with local agencies and community partners to present outreach findings and reflect on how public input helped shape the weights of the prioritization criteria.

April 2020 – Develop Plan Recommendations

May 2020 – Draft Plan; Stakeholder Forum #4

A final meeting with local agencies and community and business partners for their review of the draft TriMet Pedestrian Plan.

June 2020 – Final Plan