54-Beaverton-Hillsdale Hwy
54-Beaverton-Hillsdale Hwy connects Beaverton Transit Center, Raleigh Hills, Hillsdale and Portland City Center, via Beaverton-Hillsdale Highway, Capitol Highway, Barbur and 5th/6th. On weekdays, buses run about 15 minutes or better most of the day between Raleigh Hills and City Center.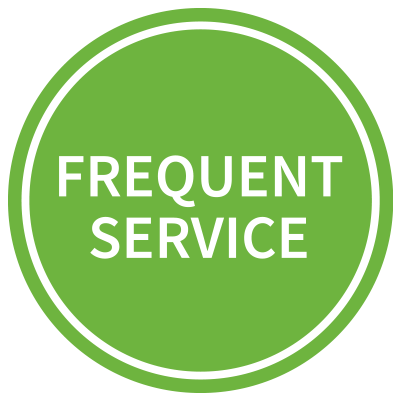 Frequent Service bus lines run every 15 minutes or better most of the day, every day. More
Line 54 Route Map
Line 54 Schedules
Monday—Friday
Service alert in effect:
Trips to Portland City Center will not serve the stop on Beaverton Hillsdale Hwy at 62nd until further notice due to sidewalk construction. Board buses at a temporary stop 200 feet west.
Get Line 54 updates by email