19-Woodstock/Glisan
19-Woodstock/Glisan connects Mt. Scott, SE Portland, Woodstock, Eastmoreland, Portland City Center, Laurelhurst and Gateway, via Flavel, Duke, 82nd, Woodstock, Bybee, Milwaukie, Powell, 5th/6th, Burnside and Glisan.
Effective August 27, 2023
We've improved service with buses arriving every 30 minutes for more hours of the day, every day. To improve reliability buses will use Tilikum Crossing instead of Ross Island Bridge, and service will be discontinued on SE Rex and SE 32nd for faster trips.
Line 19 Route Map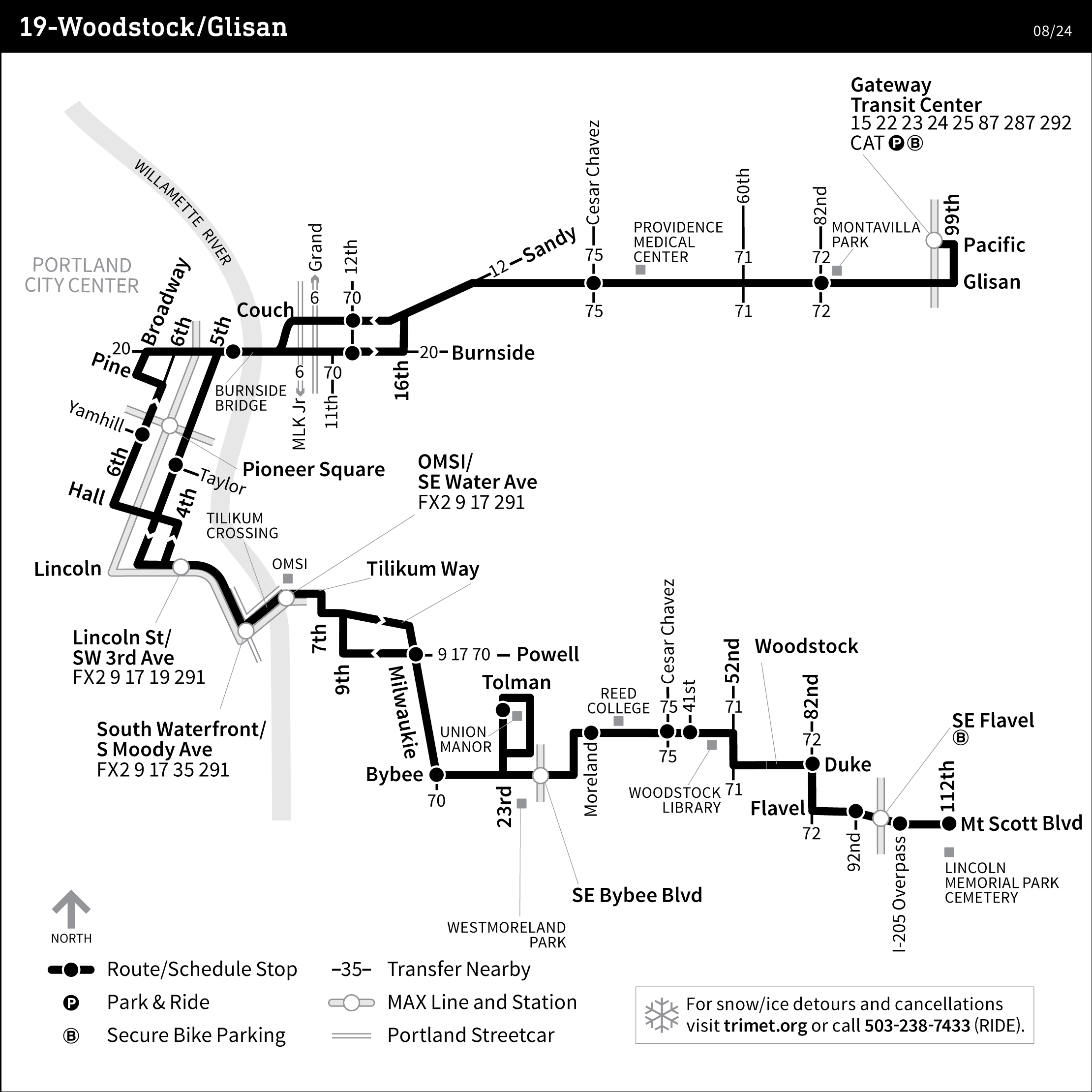 Line 19 Schedules
Service alerts in effect:
No service to the northbound stop on NE 99th & Glisan (Stop ID 8140) due to long-term construction. Use the temporary stop 80 feet north of construction on a parking sign. More
For northbound trips, no service on SE Milwaukie & Claybourne (Stop ID 3912) due to unsafe conditions. Temp stop located 80 ft prior to stop. More
On Mondays through Fridays, from 9:00 a.m. to 4:00 p.m., for trips to Gateway Transit Center no service at NE 16th & Sandy (Stop ID 6839) due to construction. No temp stop. More
Get Line 19 updates by email