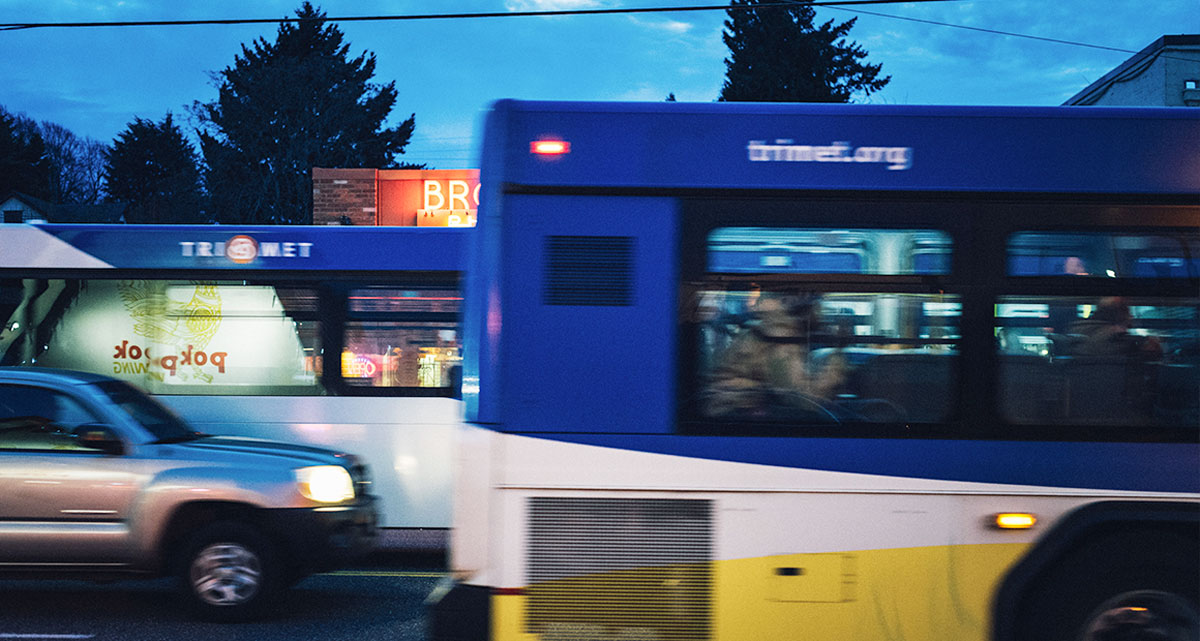 Our plan for the Keep Oregon Moving bill revenues.
The Oregon Legislature recently passed House Bill 2017, also known as Keep Oregon Moving, which establishes new funding for public transportation throughout Oregon. Revenues are derived from a payroll tax that went into effect in July 2018, and TriMet is expected to receive about $49 million every year.
The bill is intended to benefit areas with a high percentage of low-income households, with the HB 2017 Transit Advisory Committee guiding the revenues appropriately.
The plan outlined below is the result of public outreach that began in early 2018 — take a look and let us know what you think.
What's in the Public Transportation Improvement Plan?
More Transit Service
The plan recommends improving TriMet service throughout the Portland region, including frequency upgrades to many bus lines including new 12-minute and 15-minute Frequent Service lines, more early, mid-day and later service, the return of 24-hour service, new weekend service, new bus lines, route changes and route extensions. Additionally, funding for a new high-capacity express bus service on SE Division Street between Downtown Portland and Gresham and an extension of MAX Red Line to the Fair Complex/Hillsboro Airport MAX Station is recommended.
Low-Income Fare
TriMet's reduced fare for low-income riders launched in July 2018. It provides a half-price fare to qualifying individuals and families. To learn more about the program, visit trimet.org/income
Electric Bus Program
TriMet is the largest purchaser of diesel fuel in Oregon. The Public Transportation Improvement Plan recommends TriMet purchase up to 60 battery electric buses for areas with low-income households and a high level of greenhouse gases. Funding would be used for new buses, charging infrastructure and related maintenance garage upgrades.
Regional Coordination and Last-Mile Services
New or improved transit services to help people travel between the TriMet system and other areas outside the TriMet service district but within Clackamas, Multnomah and Washington counties are recommended. Additionally, the plan calls for new transit services to bridge the "last mile," the final distance between TriMet bus or MAX lines and destinations like employment centers, schools and job training sites.
School Transportation
The Keep Oregon Moving act requires at least 1% of the total funding be used to provide school transportation for students in grades 9-12. The Public Transportation Improvement Plan provides some funding for high schools that aren't participating in the Student Pass program to help students on free and reduced lunch programs access transit passes.
Transportation for Seniors and People with Disabilities
Transportation services for seniors and people with disabilities — including shopping and medical shuttles, on-demand transportation and transportation provided by volunteers with mileage reimbursement — are funded by the plan. These services would fill the gap between TriMet's regular fixed route service and TriMet's LIFT service, and would be operated by private third parties.
Transit Stop Amenities
Included in the plan is a recommendation to increase the number of bus stop amenities such as shelters, benches, digital displays and landing pads for people with mobility devices.
Speed and Reliability
Improving travel speed and on-time performance is a priority of the Public Transportation Improvement Plan. It recommends new bus lanes, transit priority traffic signals and road re-striping.
Physical Security Improvements
The plan calls for more cameras, better lighting and better visibility at MAX stations and transit centers.
Out-of-District Transit Services
Employee payroll taxes collected in areas outside the TriMet district, but in Clackamas, Multnomah, and Washington counties, will be used to fund new transit services in the counties they were collected. The counties have included their recommendations for how to improve transit service in the Public Transportation Improvement Plan.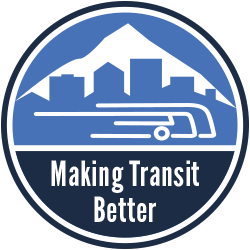 We're working to grow our network of buses and trains while making your ride smoother, safer and more reliable.