A Better Red
The Better Red project extends MAX Red Line west to serve 10 more stations in Beaverton and Hillsboro, and improves schedule reliability for the entire MAX system. The project brings nearly $100 million in federal funds and creates jobs for the region.

Hollywood Transit Center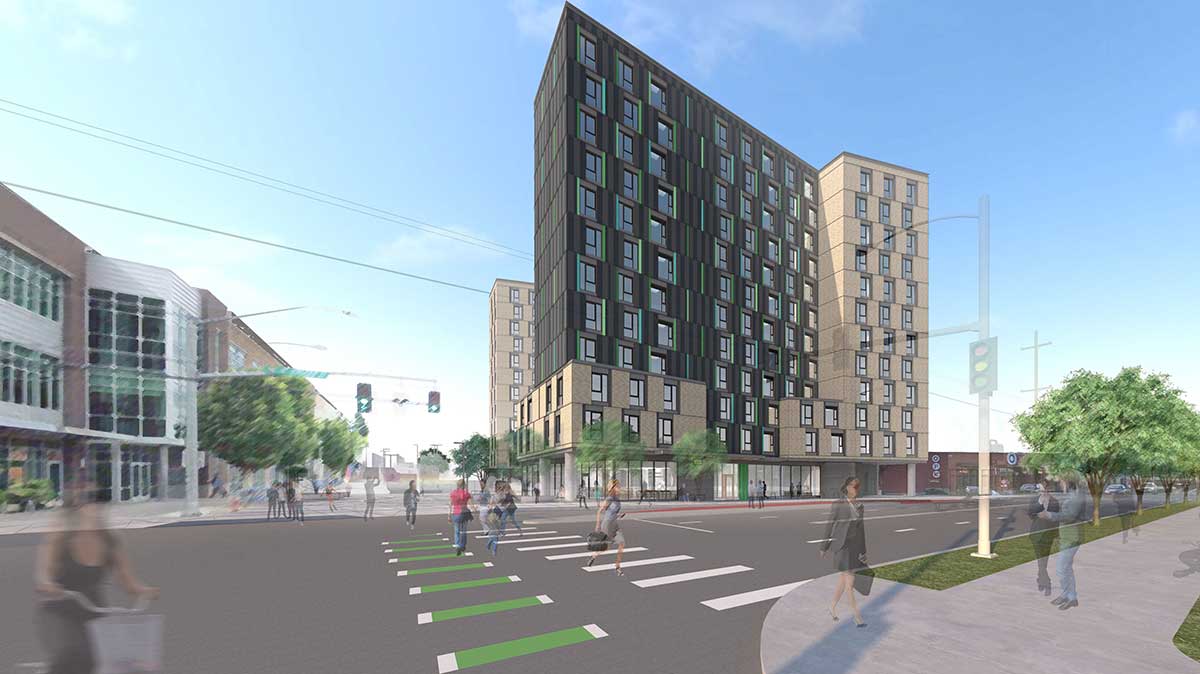 We will modernize the Hollywood Transit Center into a multi-modal mobility hub with improved safety and accessibility.

SE Park Avenue Park & Ride Garage Expansion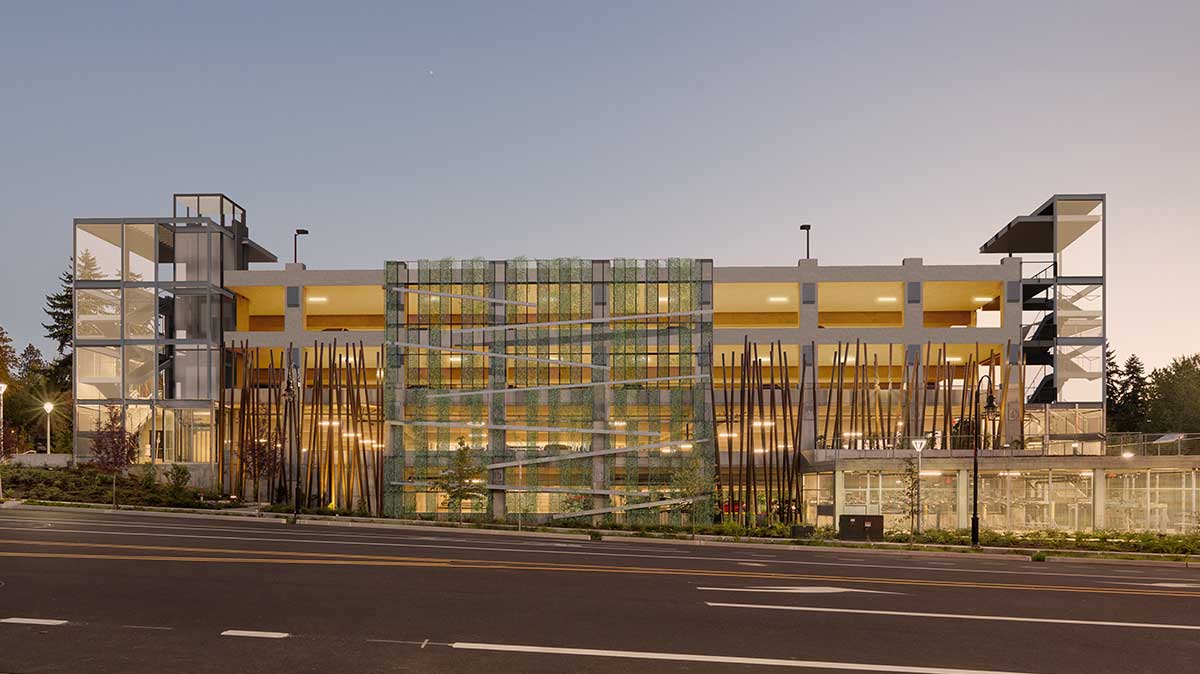 The SE Park Avenue Park & Ride garage will be expanded with two additional levels to accommodate more parking, making it easier and more convenient for riders to access transit.

New Bus Facility on NE Columbia Boulevard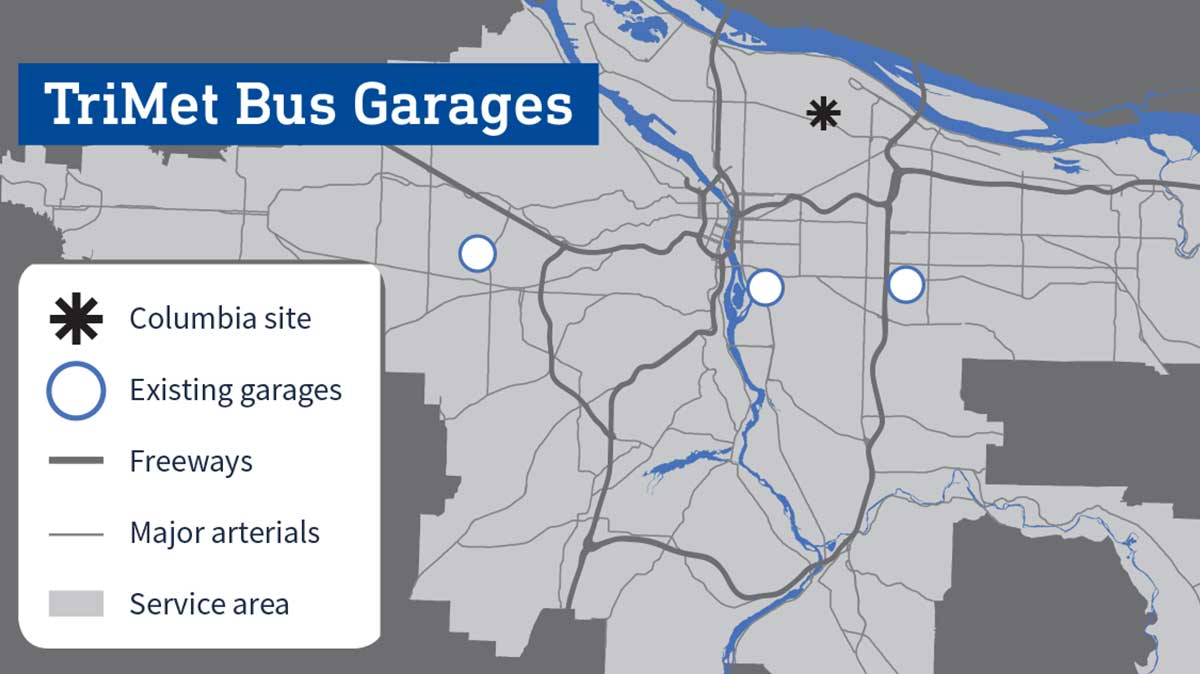 We purchased this property with the intent to build a new bus garage. Due to the ridership reduction caused by the pandemic, full redevelopment of the site has been paused. In the meantime, the site is being used for bus parking, storage and office space.

Division Transit Project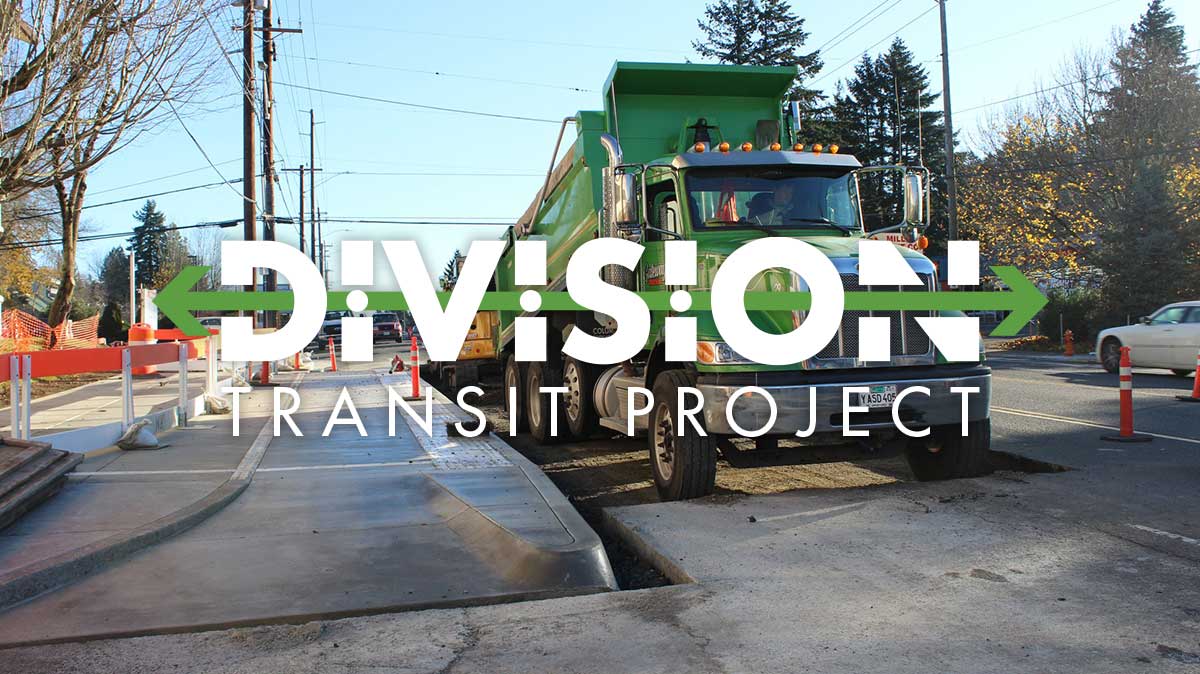 The Division Transit Project is improving travel between Downtown Portland, Southeast and East Portland and Gresham with easier, faster and more reliable bus service.

Gideon Overcrossing
We added a safe new crossing over rail tracks at SE Gideon Street near the Clinton St/SE 12th Ave MAX Station.
An original overcrossing in Southeast Portland's Hosford-Abernethy neighborhood was eliminated due to the addition of the MAX Orange Line tracks. A new bridge designed by the City of Portland and TriMet will restore an important connection across the rail tracks for people walking and biking. The overcrossing will be constructed using remaining Portland-Milwaukie Light Rail Transit Project funds.
The bridge will span both the Union Pacific Railroad and TriMet's MAX tracks, from SE 14th Avenue north of the tracks to SE 13th Place at SE Gideon Street.

Powell Garage and Powell Park & Ride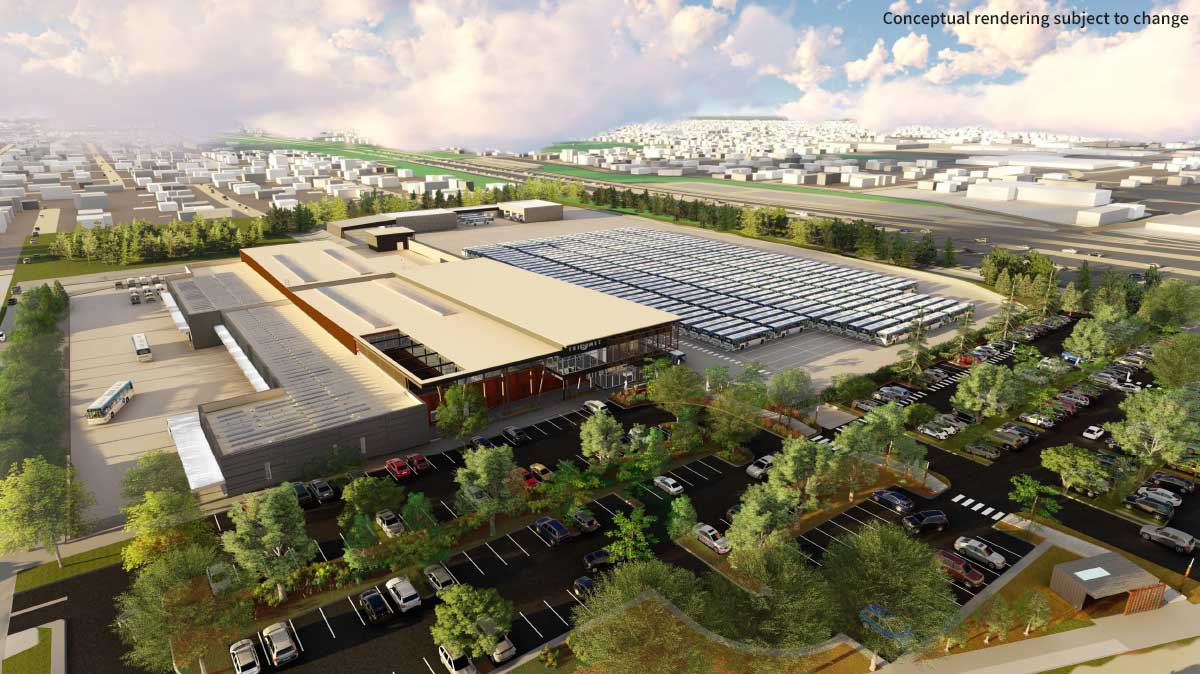 The Powell Garage has been reconfigured to improve bus and employee circulation and safety at its access points. We also replaced and modernized the aging buildings. The new facility can accommodate 50 percent more buses, including larger, articulated buses for the Division Transit Project.

Elevator Improvements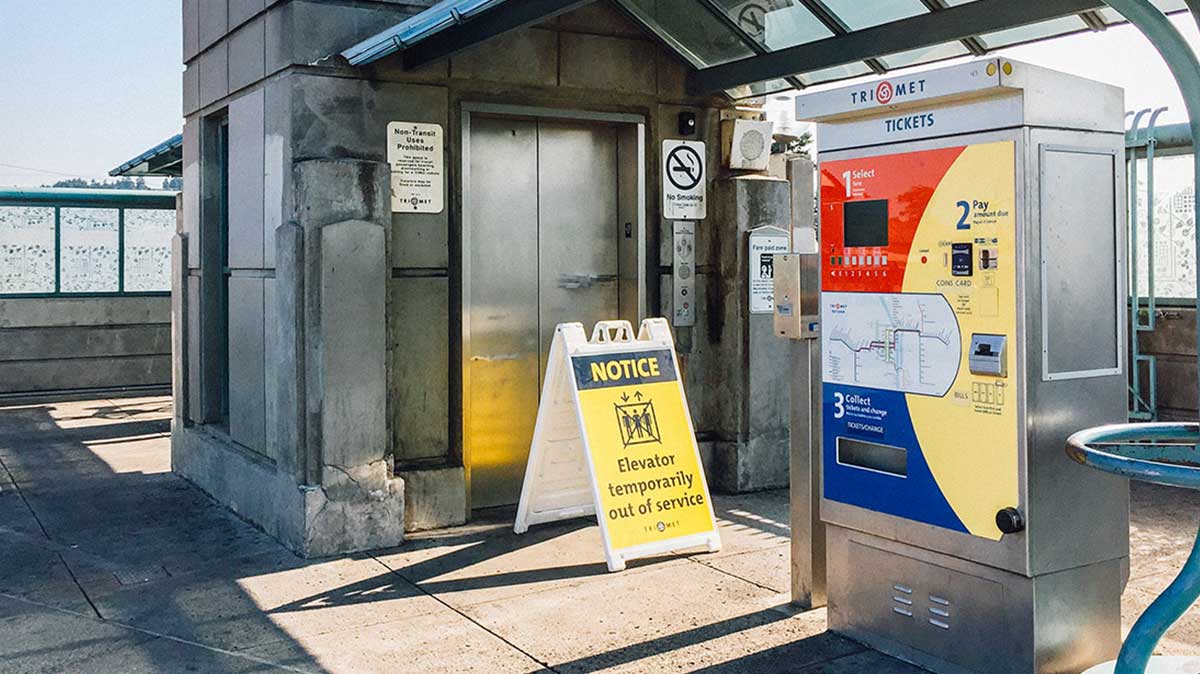 Many of the most-used elevators across our system were reaching the end of their lifespan (typically 20–25 years). We replaced all the components of the elevator cabs, including the electronics, mechanical and HVAC equipment, panels and doors.
These are the stations and transit centers that we rennovated:
Gresham Parking Garage (Summer 2019)
Hollywood/NE 42nd Ave Transit Center (Spring 2019)
NE 60th Ave MAX Station (Winter 2018)
NE 82nd Ave MAX Station (Winter 2018)
Sunset Transit Center (Winter 2020)
Washington Park (Spring 2020)