Part of what makes transit great is that it's an environmentally responsible way to get around. Bus lines and train routes bring a host of sustainable benefits to the Portland area, and we're always coming up with ways to do more.

100% Renewable Energy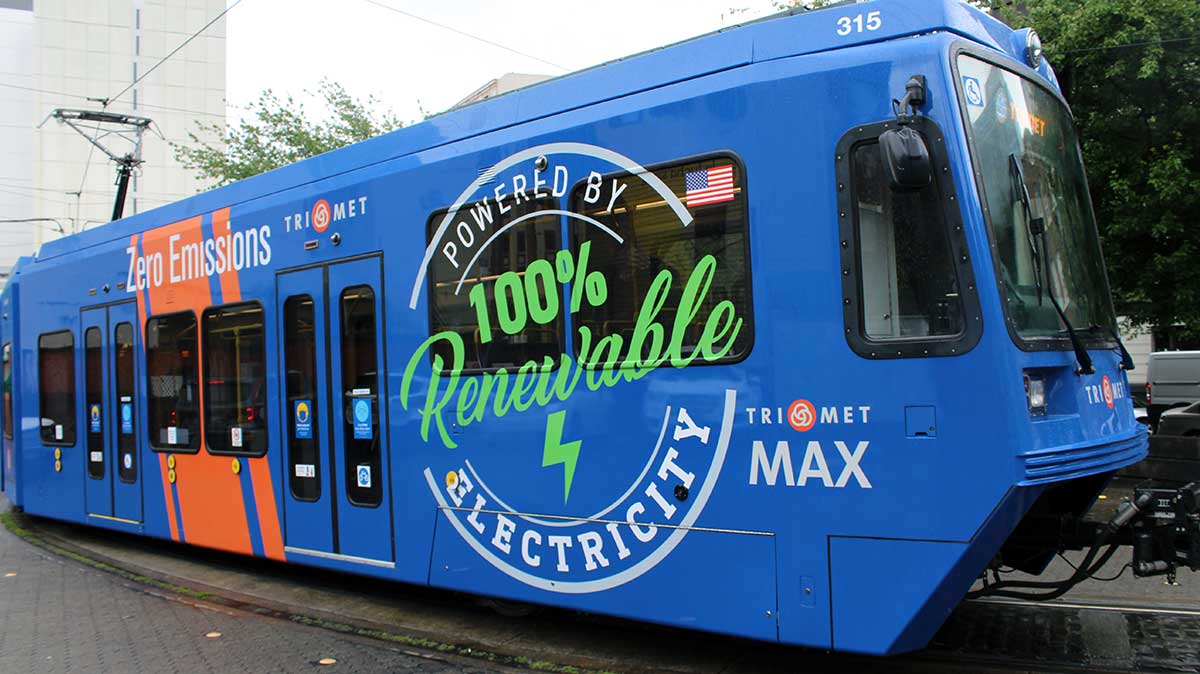 MAX, our electric buses and all our facilities are 100% powered by renewable electricity as of June 2021. This reduces our carbon emissions by 25%. All electricity we purchase now come from the sun or wind.

Converting to a Greener Bus Fleet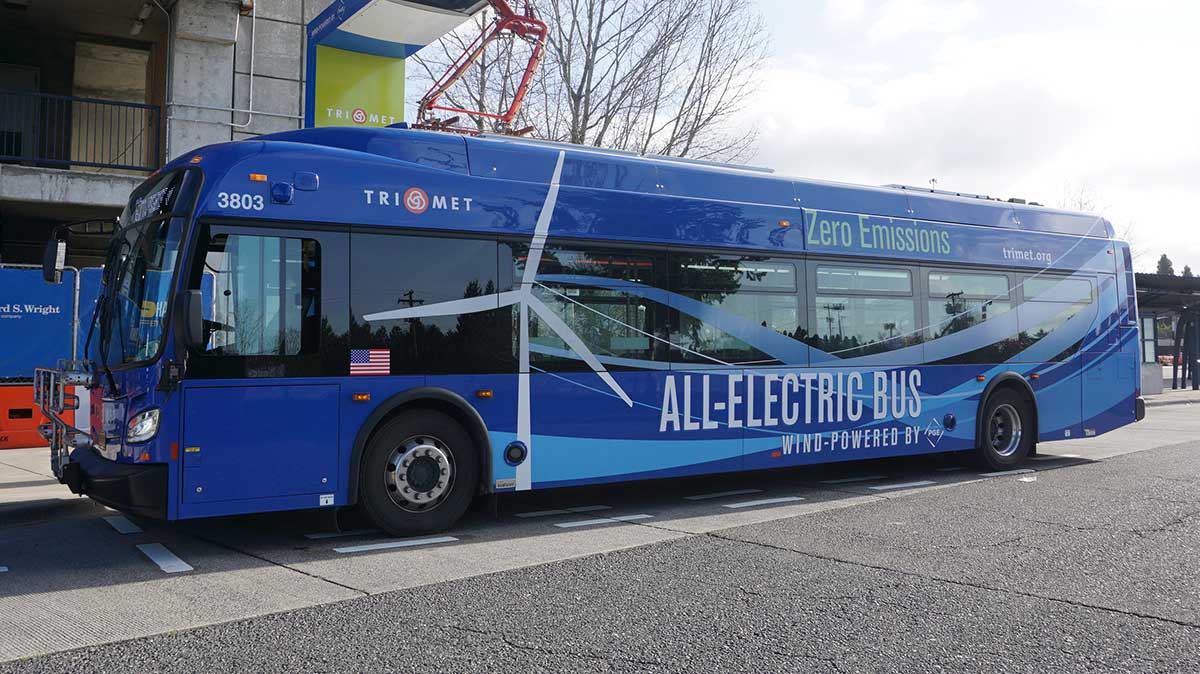 We are testing a variety of long-range battery electric buses (BEBs) on several routes. We're also purchasing five BEBs from manufacturer Gillig to serve Line 20-Burnside/Stark. And, we'll be testing diesel buses that have been retrofitted with electric motors.
In October 2021, our Board of Directors unanimously supported the latest step to reduce our carbon footprint — shifting to renewable diesel to power our diesel fixed-route buses. As Oregon's largest consumer of diesel, we'll lead the state's transportation industry toward reducing greenhouse gas emissions with the move to renewable diesel that has less toxic impact on our air.

Making Transit More Sustainable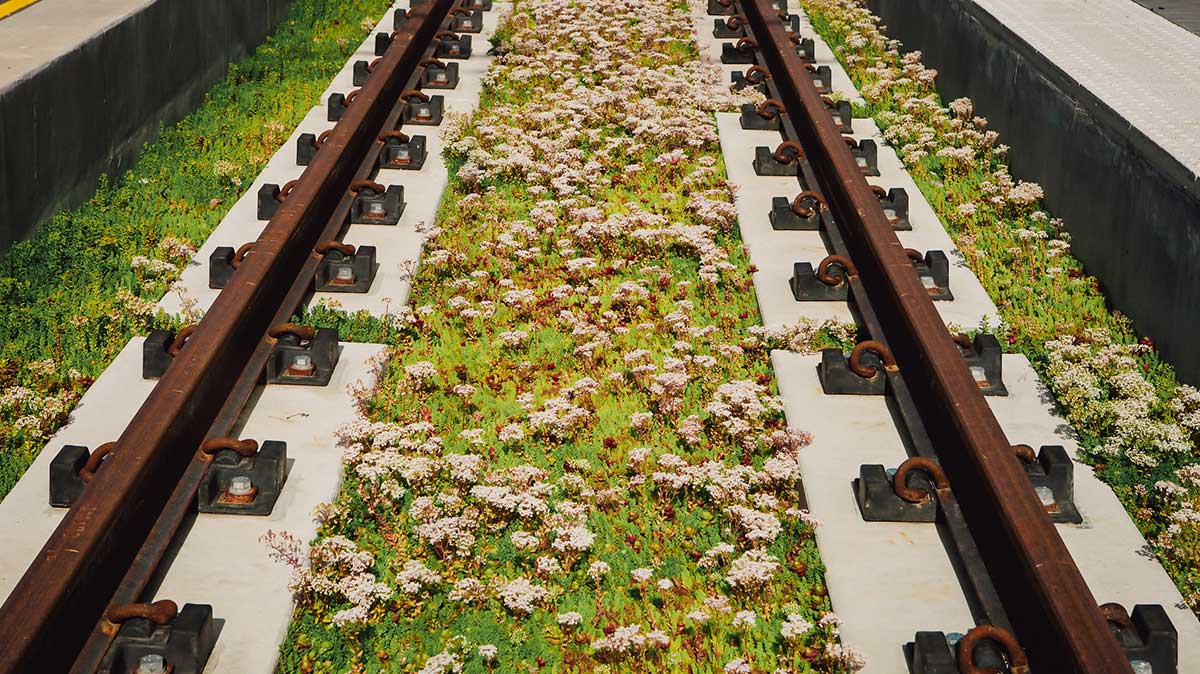 Bioswales filter and slow stormwater runoff, and the innovative eco-track project at the SW Lincoln/3rd Ave MAX Station provides a vegetated trackway that reduces runoff and flooding.
The solar panel array near Portland State University — the largest in Downtown Portland — generates 64,000 kilowatt hours of electricity and saves tons of CO2 every year. We've also installed solar panels on Orange Line shelters.

MAX Regenerative Braking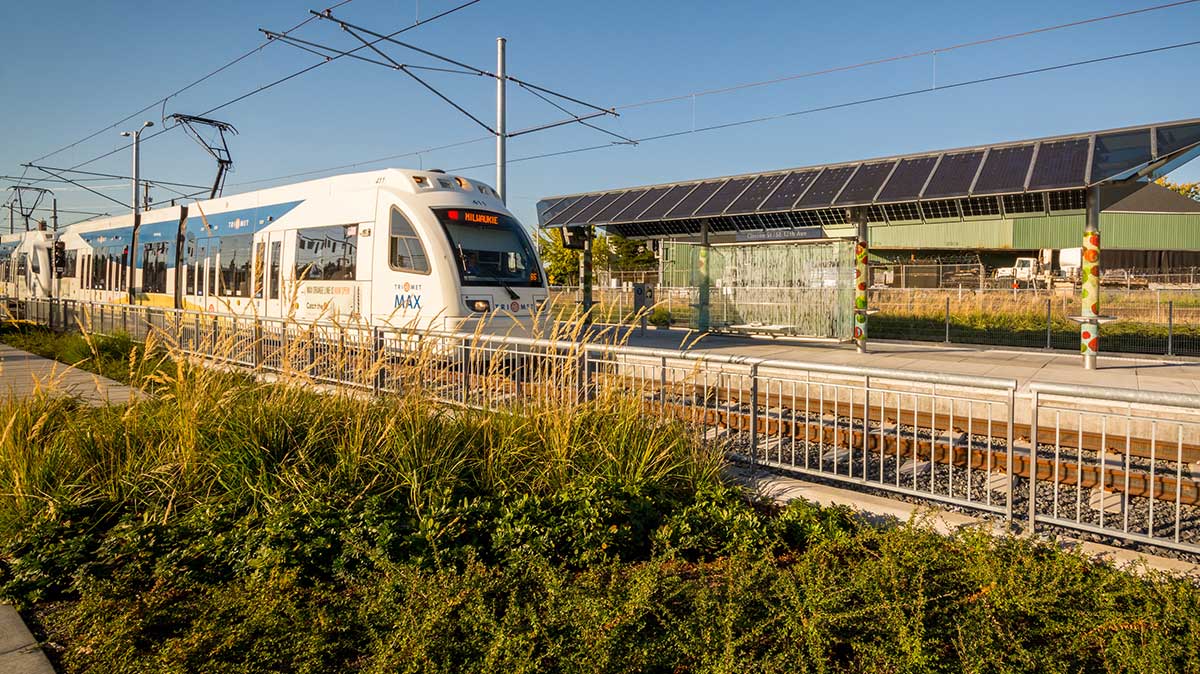 The energy created as Orange Line trains brake — which would otherwise be lost as heat — is stored in supercapacitors and put back into the MAX system to keep voltage stable, reducing power outages that can cause service disruptions.