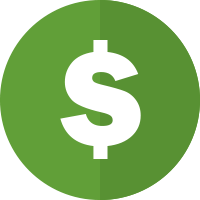 $7,500 hiring bonus
Plus, you'll make $27.13/hour with guaranteed pay increases after the first 18 months. After three years, full-time bus operators make more than $75,000 annually. More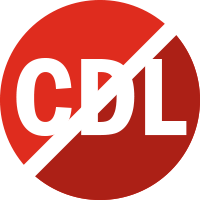 No CDL needed
We'll provide training and testing for a Commercial Driver's License. More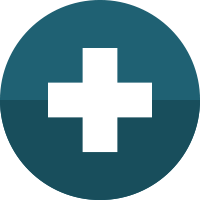 Great benefits
You will get full-time medical, dental and vision benefits even while working part-time. More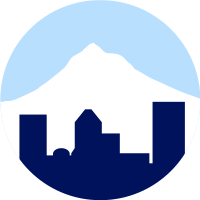 A job with a view
Every day looks different from your office on wheels.
Part-time and full-time positions available
Saturday, May 20, 2023

Oregon Tradeswomen's Career Fair


at NECA/IBEW Electrical Training Center
9 a.m.-3 p.m.
16021 NE Airport Way, Portland, OR 97230


Thursday, May 25, 2023

PCC Trades Fair


at Swan Island Trades Center
10 a.m.-2 p.m.
6400 N Cutter Cir, Portland, OR 97217


Thursday, June 8, 2023

Urban League 38th Annual Career Connections Fair


at Crowne Plaza Portland
10 a.m.-3 p.m.
10 N Russell St, Portland, OR 97227

NEW: Fast track to MAX
You no longer have to wait until the end of your six-month probation before qualifying for MAX operator training. After your initial 7-week bus training, you'll be able to immediately qualify for training to operate MAX. Complete the bus operator application to begin the process.
Commercial Driver's License (CDL)
You don't need a CDL to apply. We'll provide paid training and testing for your license. However, you must obtain an Oregon or Washington Commercial Learner's Permit before starting employment with TriMet.
Wages and training
The training period is seven weeks of full-time (40 hours/week) training. You'll receive $27.13 an hour during training and for the first 18 months of work with regular, guaranteed pay increases every four months until the top rate of pay ($36.17) is reached at 35 months.
| Time on the job | Wage |
| --- | --- |
| First 18 months | $27.13 |
| 19th–22nd months | $28.92 |
| 23rd–26th months | $30.71 |
| 27th–30th months | $32.58 |
| 31st–34th months | $34.39 |
| 35th month (top operator rate) | $36.17 |
Work hours
This position includes work shifts that vary from day to night, including split shifts, weekends and holidays. Schedules are created based on seniority, and we are unable to accommodate school or other work schedules.
Work environment
You will be operating a bus in all weather conditions and with varying routes. You will interact with the public and provide excellent customer service to riders of different abilities, cultures and backgrounds.
No heavy lifting required.
What benefits does TriMet offer?
low to no-cost medical, prescription, dental and vision insurance
health care/dependent care spending accounts
free transit pass for you and your family
defined contribution retirement plan with 8% company contribution (no employee contribution required)
deferred compensation retirement plan
on-site fitness center for a small fee
$18,250 employer-paid life insurance for part-time operators
$25,000 employer-paid life insurance for full-time operators
short-term disability
paid vacation time and sick leave
paid double time and a half on holidays when out of probation
employee assistance program
Do part-time drivers receive medical benefits?
Yes, even while working part-time, you will get the same great medical, dental and vision benefits full-time employees receive following 30 days of employment. Other benefits include a retirement plan with generous company match, life insurance at no cost and access to TriMet's network of fitness facilities. After your probationary period is complete you'll have access to TriMet's employee assistance program, free transit passes for eligible dependents, paid sick time and paid holidays!
How soon can I go full-time?
New TriMet bus drivers now have immediate access to full-time work.
How do I become a MAX or Portland Streetcar operator?
If you want to drive MAX or Streetcar, you must first start as a bus operator. Over time (about a year), you'll have the opportunity to move into other operator positions based on performance and seniority.
One more thing...
Although recreational marijuana use is legal in the state of Oregon, you will not be considered for this position if you're unable to pass a pre-employment drug screening due to federal regulations. Drivers are also subject to random drug screens during employment.
What our drivers have to say
"What we do at TriMet really does make the city move. I think it's real rewarding to be able to finish your shift and know that you had some part today in getting people where they need to go."

—Brian
---
"TriMet has been the best job I've ever had. I had no experience driving a bus and the training I received was awesome. I definitely recommend working at TriMet to anyone who enjoys driving and may be looking for a career change."

—John
"TriMet is a great place to work. TriMet has a good benefits package with excellent pay. I have never had that in the jobs I've had before."

—Maria
---
"I have a cousin that works on MAX Light Rail and a brother-in-law that drives a bus. They convinced me to work at TriMet and I couldn't be more thankful for such a decision. I love being out there, rain or shine, it is always a challenge and different every time. I've met interesting people and find that there are a lot of kind and good people."

—Oscar
Get new job postings by email