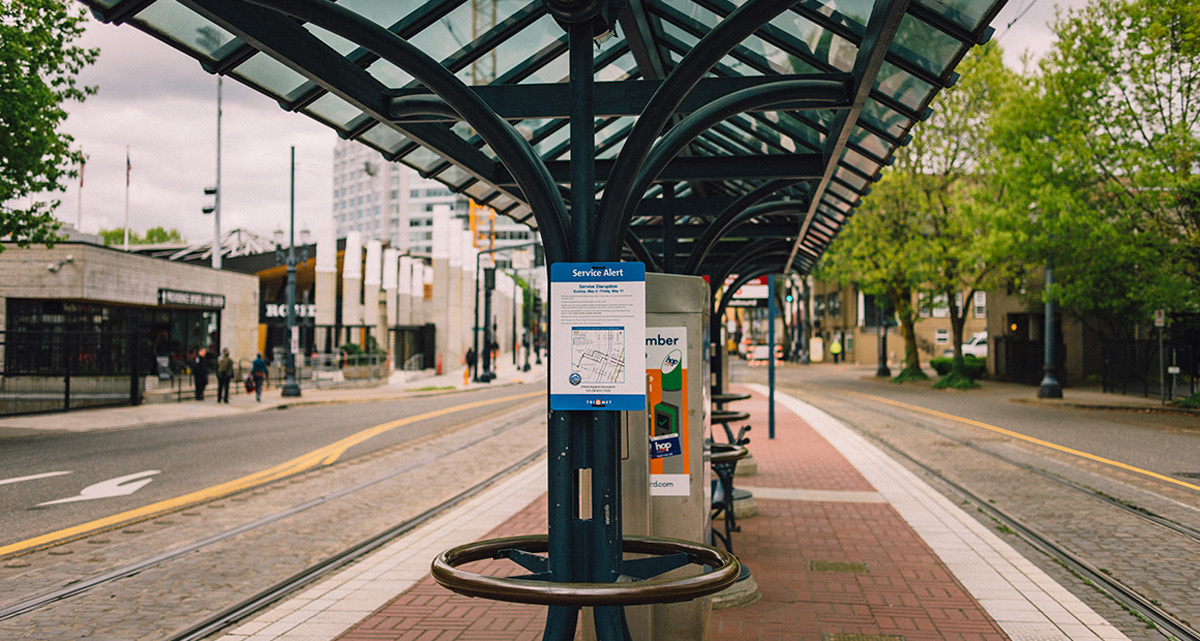 Speeding Up MAX Through Downtown
Closing these three stations will make trips faster.
We're closing three MAX Blue and Red Line stations in order to speed up travel through Downtown Portland:
Kings Hill/SW Salmon
Mall/SW 4th Ave
Mall/SW 5th Ave
The Mall stations are being closed permanently while the Kings Hill closure is a one-year pilot. Removing these stations will cut MAX travel times by 11% through Downtown Portland, saving 1 ½ minutes in each direction.
Why these stations?
The first reason is proximity: These stations are between one and two blocks from other MAX stations. Second, Kings Hill is among the least-used MAX stations in Downtown, and we currently close the station during Timbers and Thorns games due to station capacity.
Because these stations are near alternative stations and/or these stations are used less than others, removing them will help speed up travel without causing significant inconveniences for riders.
Has TriMet ever closed a MAX station?
No. This is the first time we've ever closed a MAX station.
When will these stations close?
These changes will take effect March 1, 2020.
Is TriMet looking at closing more stations if this is successful?
Skidmore Fountain Station is a candidate for closure in 2022. We'll be looking to see if weekday ridership increases and if proposed development in the area occurs.
We'd like to know what you think.
Questions or comments? Send us your thoughts at hello@trimet.org or call or text us at 503-238-RIDE (7433).