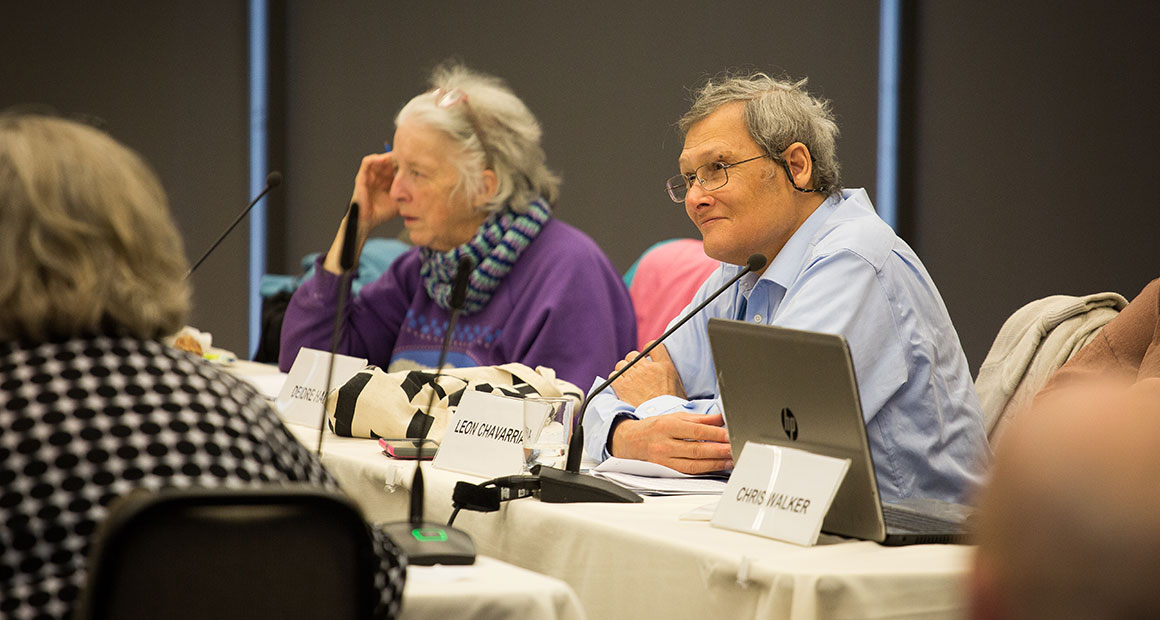 Committee on Accessible Transportation
In 1985, the TriMet board formed the Committee on Accessible Transportation (CAT). The primary purpose of this community advisory body is to provide TriMet with ongoing input on topics related to accessibility. CAT also serves by providing TriMet staff a communications link to key stakeholder groups representing persons with disabilities and seniors. The committee's advisory role broadly covers topics related to transportation accessibility and improvements; using member's lived experience and practical familiarity with the Americans with Disabilities Act (ADA) to provide insight on important decisions impacting mobility options in the Tri-County area.
Now accepting applications
We are accepting applications to join the committee through February 13, 2023.
Projects we have worked on
January 18th

9–11:30 a.m. CAT Monthly Business Meeting

January 27th

3–4 p.m. CAT Wayfinding Ad Hoc Monthly Meeting – Update on Automated Service Announcements

January 30th

4–5 a.m. TriMet Open House – PUBLIC – Proposed Fare Increase – Honored Citizen and LIFT Audience Focus (please share the invite)
Learn more

February 8th

9:30–11:00 a.m. CAT Fixed Route Sub-Committee

February 8th

9–11:30 a.m. CAT Monthly Business Meeting

February 24th

3–4 p.m. CAT Wayfinding Ad Hoc Monthly Meeting